Storage Heater Repairs & Installation
Call our team to arrange a call out
(Covering all the West Midlands Area)
---
Electrical Services offer repairs to your electric storage heaters at a reasonable price, we have a team of suitably qualified engineers on hand with a large selection of storage heater parts to ensure we have your heater up and running in no time, we have had experience in dealing with storage heaters for more than 15 years and can normally repair your heater on our first visit, the reason we have a high success rate on this is down to the large stock of parts we carry for these storage heaters including, elements, over heat thermostats, on/off switches.
We can repairs most types of electric storage heaters including, Heat store, Dimplex, Vent Axia, Creda, Unidare and many more, if we do not have parts available we can normally get same or next day from our local electrical wholesalers.
How does electric storage heating work ?
During the daytime there is no power running to your heater so it is important that your fused spur or switch mounted on the wall is turned to the on position the day before, your storage heater is designed to have power to it at around 12-7am depending on your electric tariff and area, once there is power to the heater then it will heat the elements inside your heater which in turn heats the ceramic bricks inside.
The power will stop going to your heater in the early hours of the morning, the heat you get from your storage heater the next day will be from the bricks inside the heater that have stored the heat overnight, it is important to turn down the output as if you do not then most of the heat will escape out during the night, storage heaters are not as expensive to run as normal panel heaters as they only use electricity at night which is cheaper than electricity during the day.
---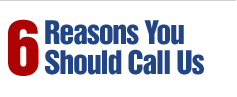 Knowledgeable, experienced and skilled.

On time…we guarantee your technician will arrive within the window of your appointment.

Friendly, helpful, reliable…We don't hire anyone we wouldn't have work inside our own homes.

Neat, clean and uniformed for safety and security.

Trained in true customer service… not lip service.

Top-notched trouble shooters who specialize in saving you time and money

.
---
GUARANTEED TRUST WORTHY SERVICE GIVING YOU PIECE OF MIND.

We Pride ourselves on the high standard of electrical work we offer our customers. We offer a workmanship guarantee as well as the manufactures guarantee. If for any reason you are unhappy you can contact us with the knowledge that all your concerns will be met.
---

ELECTRICIANS YOU CAN TRUST !
CITY & GUILDS QUALIFIED ELECTRICIANS UP TO THE LATEST EDITION REGULATIONS.
All our electricians are City & Guilds qualified, work within the strictest guidelines of Health & Safety and, thanks to the high standards of work we do, we have a massive repeat customer base from domestic customers to large corporate clients.
*subject to traffic conditions & availability, Calls maybe monitored & recorded for training purposes.
---

All Major Credit and Debit Cards Accepted.
---